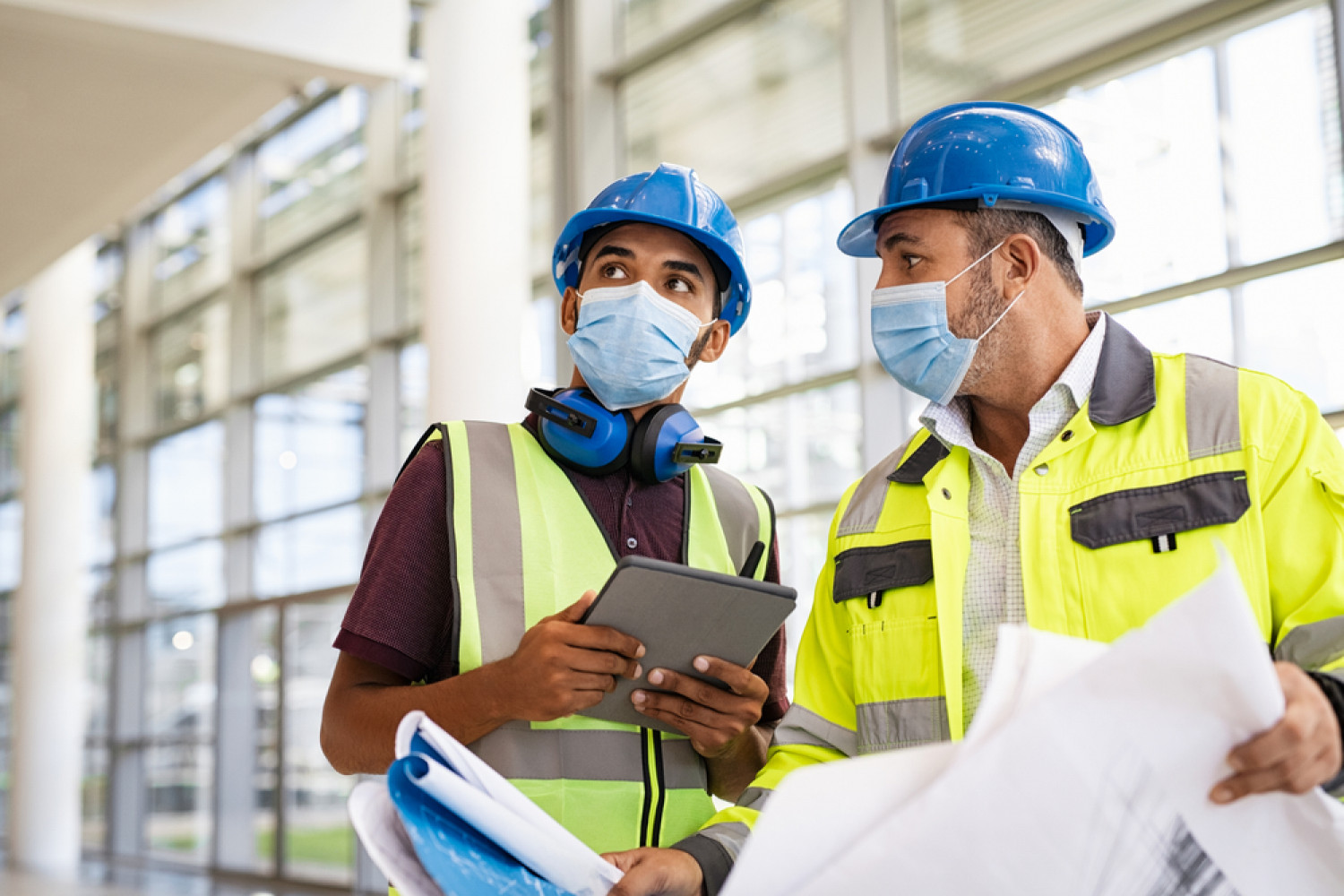 Crawl Space & Capsulation
Vapor Intrusion is the process by which the chemicals in the soil or underground migrate
Protect Against Harmful Vapors
Learn more about your options for vapor intrusion services in Nashville, TN and the entire Southeastern US
Bickes Environmental Mitigation offers vapor intrusion services for multi-family housing units, industrial facilities, schools and other types of large buildings in the Nashville, TN area. All of our technicians are certified to work with the VOCs that can come from underground storage tanks, dry cleaners, gas stations, manufacturing plants and more.

For your peace of mind, our technicians also undergo background checks and drug screening. Schedule an appointment today to work with a commercial vapor intrusion company you can trust.
3 steps to a safer building
Vapors from groundwater and soil can cause serious health concerns, including cancer. That's why commercial vapor intrusion services are so important. When you hire us, we will:


Diagnose your set of site-specific variables
Design a solution that will address your needs, meet state regulations, and ensure effective mitigation
Install the custom vapor intrusion system we've designed
With extensive training and plenty of experience, you can count on us to get the job done right.
Vapor Intrusion is the process by which the chemicals in the soil or the groundwater migrate into indoor air above a contaminated site. These chemicals are often Volatile Organic Compounds or VOC's and can be damaging to your health. These chemicals are often undetectable by human senses and must be tested for and these VOC's are consistently measured up to 10 times higher concentrations than the outdoors.

These noxious vapors can come with a wide variety of health concerns. The extent and nature of the health effects depends on many factors including the level of exposure and the length of time exposed.
Acute health effects such as headaches or mental status changes
Fatigue
Eye, nose and throat irritation
Nausea, vomiting and dizziness
Worsening of asthma symptoms

Long term:
Cancer
Lung Cancer from Radon
Liver and kidney disease
Central nervous system damage
Aesthetic problems such as odors, and extreme cases, explosions

VOC's may be worse for people with asthma, smokers with damaged lungs, children with developing lungs and the elderly.

Vapor forming chemicals may include and come from:

VOC's such as trichloroethylene, benzene, and naphthalene
Elemental mercury
Pesticides
Household solvents
Gasoline
Cleaning products & air fresheners
Paint, varnishes, caulks and adhesives
Fuel, oil and gasoline
Smoking, smoking tobacco and burning wood
Dry cleaners and heavily dry cleaned clothing
How to reduce VOC's in your home or building:
Source control and ventilation and climate control
Dispose unused chemicals
Store chemicals in a garage or open space that you do not share air
Use all products according to manufacturers suggestions
Keep out of reach of pets and children
Never Mix household care products unless directed on the label